Renters insurance exists to not only protect the belongings in your home, but so much more. There are so many misconceptions when it comes to what renters insurance is and what it covers. Here are some common myths (and realities) about renters insurance. Contact us to learn more about renters insurance.
Myth: I don't have enough valuable personal items to warrant renters insurance.
Reality: Items add up fast! Your electronics, appliances and clothes are all large expenses that can be protected under your policy.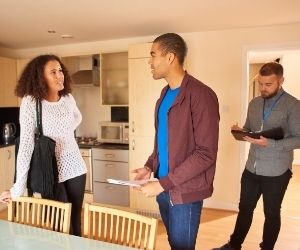 Myth: My landlord's insurance will cover the damages to my belongings.
Reality: Typically, a landlord's insurance policy only covers the physical structure—not anything that's within your walls or another tenant's.
Myth: My personal belongings are the only things covered under renters insurance.
Reality: Renters insurance can also cover damage to someone else's property within your home. And, depending on the limits of your personal liability coverage, it can help cover some or all of the medical expenses if someone happens to get injured on your property.
Myth: I can't afford renters insurance.
Reality: Renters insurance can be incredibly affordable. Although pricing can always vary, some policies can cost less than $25 each month.
Myth: Renters insurance doesn't cover that much.
Reality: A good renters insurance policy will cover things like:
Personal property coverage: This helps cover the costs to repair or replace belongings that are damaged or stolen due to a loss covered under your policy. Furniture, electronics and clothing can all be covered under personal property coverage. Although landlords typically have a form of property insurance, their policy does not usually cover any personal property within your living space.
Additional living expenses: If the apartment or home you're renting becomes uninhabitable, your renters insurance policy can pay for your relocation costs as well as anything considered an extra expense under the policy—such as laundry, meal or storage-related costs.
Personal liability coverage: If someone is injured or their personal items are damaged on your rented property due to negligence, personal liability coverage can help pay any medical bills or damages, up to your policy limit.
Fill out this form and one of our Advisors will be in touch with you.