Join us in helping to advance the work of three local philanthropic organizations.
We know there are many national philanthropic organizations doing great work. Our hope in focusing on local organizations is to draw attention to the important work being done in our neighborhood. Check out these organizations and consider donating to further their cause.

Worthwhile Wear exists to reach and restore survivors of human trafficking because they believe that everyone is worthwhile.
Worthwhile Wear is a 501c3 non-profit that offers the most comprehensive services to survivors of trafficking in the state of Pennsylvania, and is actively growing its outreach program to survivors into other states. Worthwhile Wear provides survivors with long-term housing on its beautiful 82-acre property just outside of Philadelphia, PA. It equips survivors with job training and employment through its thrift stores, empowers survivors of sexual exploitation through its community outreach programs, and globally employs survivors in the making of Worthwhile Wear apparel.  

Keystone Opportunity Center
The mission of Keystone Opportunity Center is to help community members in need by offering a comprehensive array of social services that educate, encourage and empower them to become self-sufficient.
This includes:
Housing the homeless in Upper Bucks and Montgomery counties;
Feeding the hungry;
And educating adults with classes focusing on English as a Second Language, High School Equivalency, and Citizenship to name a few.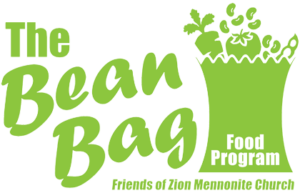 The Bean Bag Food Program
The Bean Bag Food Program exists to end food insecurity for children.
The Bean Bag Food Program strives to fill the gap of hunger that children face when they are not in school. They partner with schools in the Souderton Area and Quakertown Community School Districts to provide weekly backpacks filled with food to help children and families in need get through the weekend.
The goal is stop hunger so children can focus, learn, and succeed.